The Open Group TOGAF 9 Certified Tests
Certification: TOGAF 9 Certified
Certification Full Name: TOGAF 9 Certified
Or Purchase Individually


TOGAF 9 Certified Exam Screenshots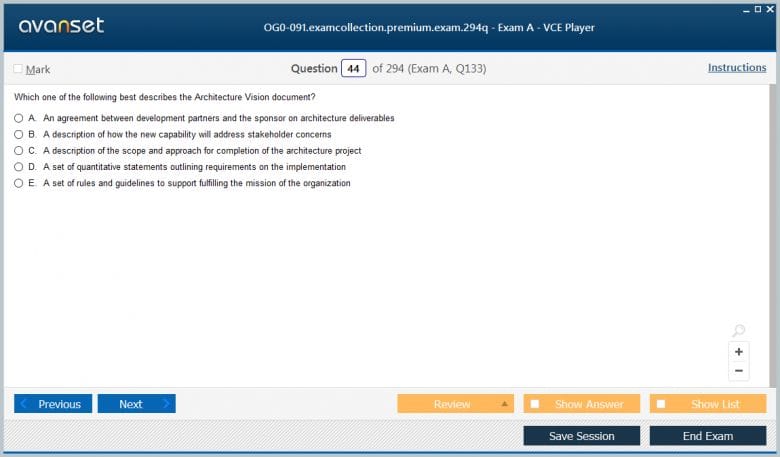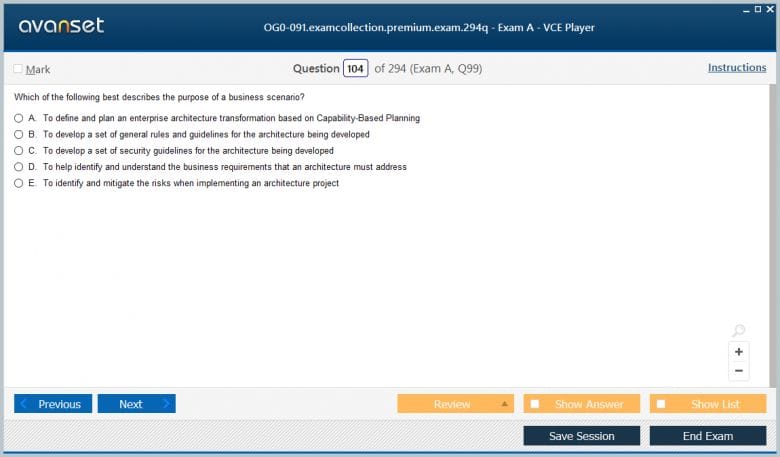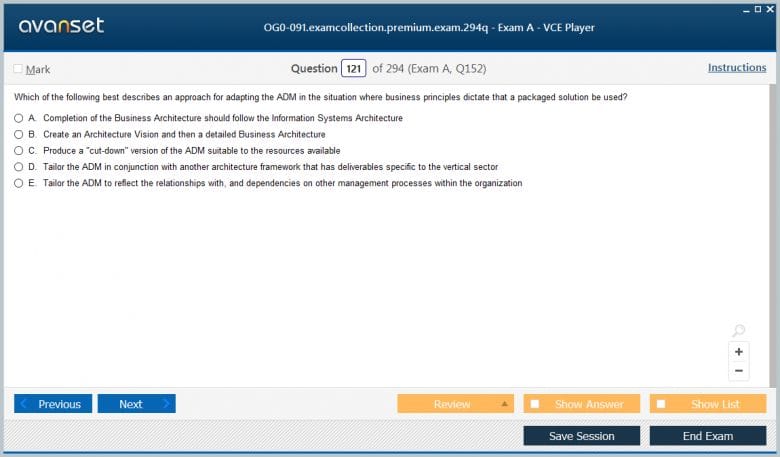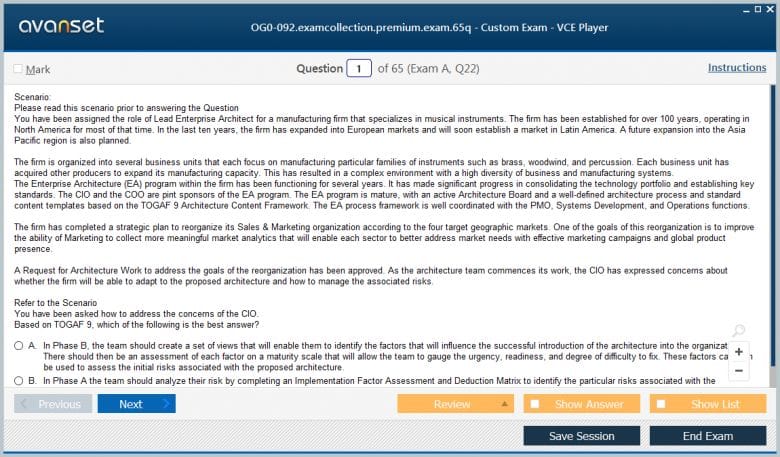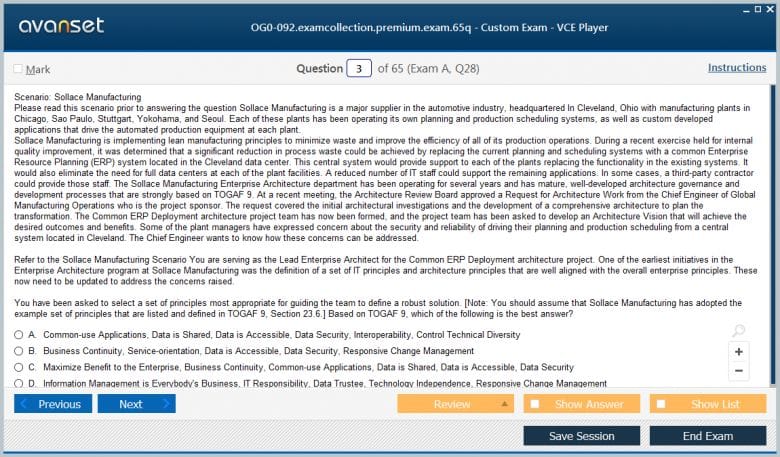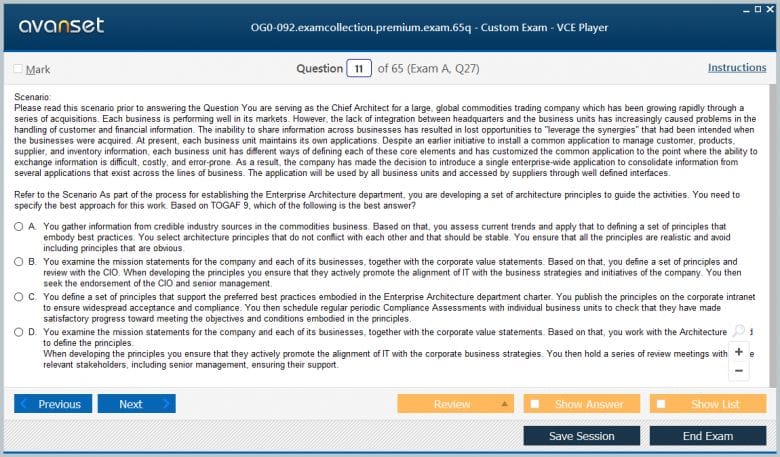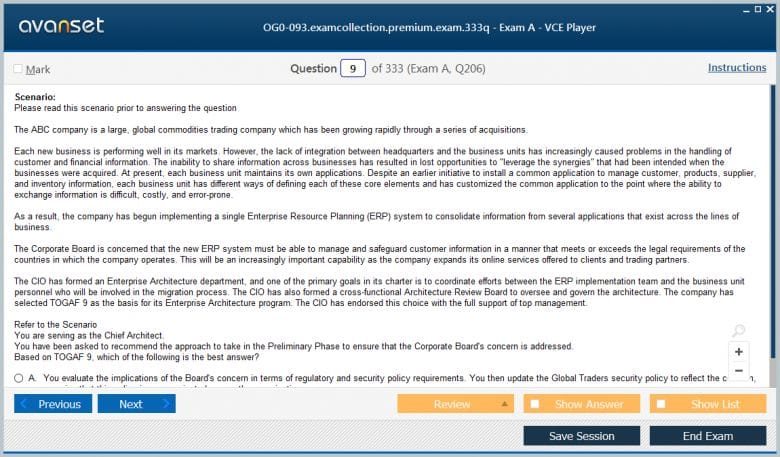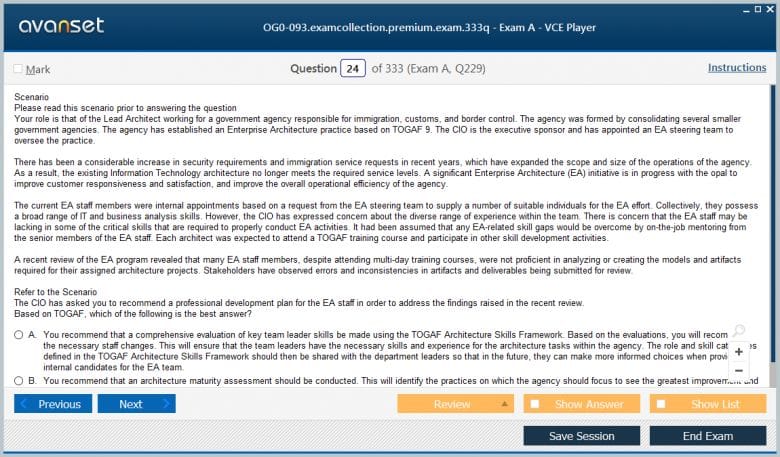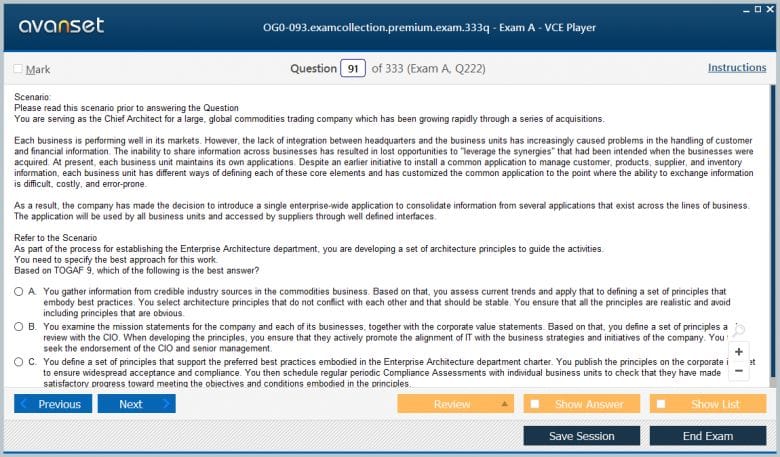 TOGAF 9 Certified VCE Files


Comments
* The most recent comments are on top.


TOGAF 9 Certified Certification Facts
The Open Group is a vendor- and technology-neutral industry consortium.

The Open Group's best-known services are its certification programs. It offers certifications for IT professionals.

The Open Group Architecture Framework (TOGAF) certification is the open Enterprise Architecture standard used by the world's leading organizations to improve business efficiency. TOGAF provides a clear path for professional development and credibility to employers.

TOGAF 9 Professional Certification takes two forms:
- TOGAF 9 Foundation. This provides validation that the candidate has gained knowledge of the terminology and basic concepts of TOGAF 9 and understands the core principles of Enterprise Architecture and TOGAF.
- TOGAF 9 Certified. This certification provides validation that in addition to knowledge and comprehension, the candidate is able to analyze and apply knowledge of TOGAF.

The TOGAF 9 Certified qualification is achieved through passing two exams, following a course of self-study or attendance at an Accredited Training Course. There is also an entry level qualification, TOGAF 9 Foundation, which is achieved by passing just the first exam.

As TOGAF 9 certification is an exam-driven certification, candidates first need to decide the level they would like to study for, and then after a period of study — attending a training course or self-study — take the applicable examinations.

There are three exams for the TOGAF 9 Certified certification:
1. OG0-091 - TOGAF 9 Part 1 (a Closed Book Test, no reference material is admitted during this examination)
2. OG0-092 - TOGAF 9 Part 2 (an Open Book Test)
3. OG0-093 - TOGAF 9 Combined Part 1 and Part 2

Being TOGAF certified can significantly enhance and affirm individual's professional skills, improve the prospects for rewarding assignments, accelerate salary and career advancement, and result in greater peer recognition.

How to Open VCE Files
Use VCE Exam Simulator to open VCE files.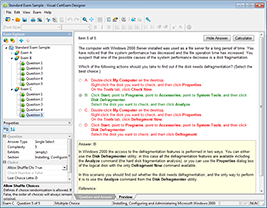 The Open Group TOGAF 9 Certified Training Courses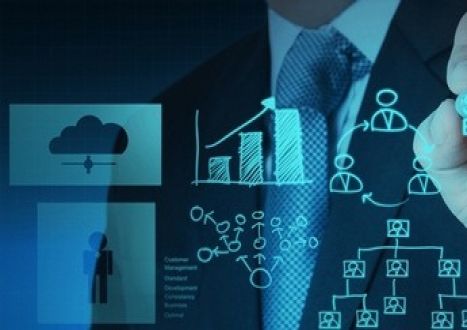 OG0-091: TOGAF 9 Part 1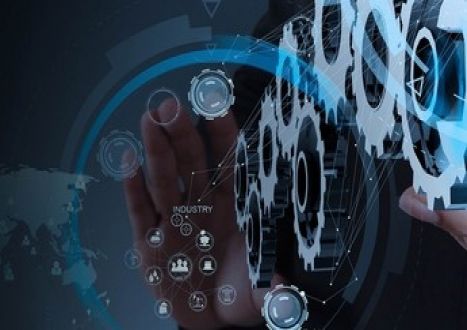 OG0-092: TOGAF 9 Part 2