Common laptop issues: How to troubleshoot
Laptops are devices that are almost similar to desktop pcs. In most cases, one may find that some of the problems desktop experiences are almost related and similar to those of a laptop. It is therefore quite important that as a laptop user, one are familiar with all the problems one's laptop is likely to face so as to prevent instances of frustration and disappointment when one's laptop fails. One should also be conversant with all the troubleshooting methods and tools so as to avoid seeking assistance all the time one's laptop runs into a problem. Through that, one might end up acquiring more knowledge apart from just laptop troubleshooting and maintenance.
Common symptoms
Here are the common issues which indicate the bad laptop problems;
No display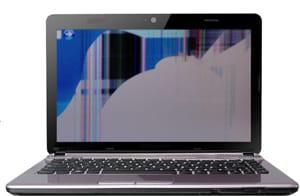 At times, one might find oneself using a laptop whose display is very hard to read. One might be forced to look at the monitor closely so as to view the information on the screen. In such a case, then one must have problems with the laptops backlight which is responsible for sending light through the LCD so that information displayed on the LCD can be visible. At times, there may be a problem with one's invertor maybe it being spoilt or not properly functional.
Dim display
In other cases, one may find oneself working on a laptop whose display is quite a blur or fuzzy. Some of the text appears to be blocky. This could be a problem with the light itself and may want to carry out some troubleshooting or even choose to change the invertor or make a replacement of the entire screen. One can also fix this by changing configurations to one's windows environment so as to match the native resolution of the LCD display being used. Try to access the laptop manual and determine what the current resolution could be.
Flickering display
A flickering display in a laptop is mainly experienced in instances where one is moving the laptop. A flicker is a kind of screen motion that appears when moving the laptop. In case of such a problem, one might want to check for a cable problem or a problem with the video connector. This could be as a result of frequent opening and closing of the laptop's screen causing some sort of stress in connections in the laptop leading to the destruction of the video connections. So in case of such a problem, one might only require to properly plug in the video cables and one's problem is solved.
Sticking keys
Most of the laptop keyboards are highly delicate and bear some tiny plastic caps beneath them. In case one want to remove the key caps, one should try as much as possible to extremely cautious so as not to cause any breakages on the keyboard. Make an effort of referring to the laptops documentation if one is not quite familiar with what one should do.
Intermittent wireless
Intermittent wireless is a problem that one is likely to experience if there is a fault with the wires responsible for wireless networks. Such a fault could occur during laptop maintenance and one may accidentally disconnect the wires from the wireless cards. This is a problem that one can solve by making sure that one has properly plugged in all the network adapters since it is a step that many people tend to skip during adapter installation and maintenance.
Battery not charging
Sometimes, one may find that one's battery is not charging at all. This is a good indicator that it is probably old. Laptop batteries are also subject to wearing out and they get to a point where holding charge becomes a big problem, and charging them becomes somewhat impossible. A simple remedy for this can be a simple battery replacement and it will be the solution to all one's battery associated problems. In other cases, faulty charging hardware in one's laptop could also be the problem and hence one should carry out some hardware troubleshooting so as to establish if the problem is exactly with the battery or the charging hardware. One should also check the power supply just in case there is no power getting to one's laptop. One should also try to force shutdown one's computer by pressing down the power button since the laptop might have hung.
Ghost cursor
The ghost cursor mainly appears when one is typing and all of a sudden one accidentally hit the mouse control pad. This causes some dramatic cursor movement on the screen. In such a case, one should try to change the keypad configurations to remove the ghost cursor and prevent it from moving around in the course of one's typing. One may also try to update the mouse control driver and limit such occurrences.
No power
The lack of power into one's laptop system can also be quite a frustrating issue in cases where one are in dire need to use one's laptop. The complete absence of power could be as a result of a problem with one's power supply so one should first ensure that one's power supply is fully functional before deciding to check out on some other problems. If the power supply is alright, then take an effort and look at one's adapter since it could probably be loose or completely spoilt.
Num lock indicator lights
In many cases, one come across situations where one are using one's keyboard but when one try pressing down a particular key, the letter does not appear on the screen but on the other hand, numbers appear. Laptops have very small keyboards which do not leave room for the presence of a numeric keypad. Such a problem mainly arises when one's function key is in a locked in mode. When one is typing, one should ensure that one is not locked down. Such a problem is not quite serious and its troubleshooting can just involve some simple software configuration.
No wireless connectivity
Lack of wireless connection can result into some problems with the available network adapter. This could result from a disconnection of the wires connected to the wireless adapters and hence interrupting the communication signals. This therefore means that one's laptop will hardly be in a position to pick any wireless network signals.
No Bluetooth connectivity
Bluetooth is also categorized under wireless networks. With respect to this, problems with Bluetooth connectivity could be as a result of problems with one's wireless adapter. In this case, it is true that problems with Bluetooth connectivity and wireless connectivity are somewhat related and therefore troubleshooting one problem could also mean the other one gets fixed.
Cannot display to external monitor
The failure of a laptop to display on an external monitor could be due to a number of reasons. This could be a problem with the VGA port. In such cases, the VGA port connected to the external monitor could probably be loose or spoilt. Failure to display on an external monitor could also be due to the absence of power supply to the external monitor. So before deciding on what troubleshooting tools to use, try and check for the possibility of these two problems since they are the most basic in case of an external monitor display failure.
Disassembling processes for proper re-assembly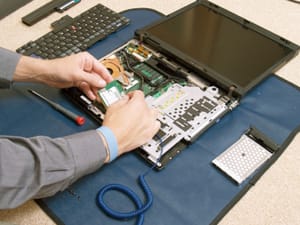 At times, one may be in need to make some system maintenance or repair which may call for laptop disassembly. As a matter of fact, laptop disassembling entails much more than just removing screws. Whether the disassembling process is being carried out in the hands of a technician or one who is not a technician, there are some important procedures that have to be followed so as to make sure that the disassembling process is completely safe and does not end up causing damage to one's computer. Discussed below are some of the best laptop disassembly practises.
Document and label cable and screw locations
In the disassembling process, one will have to remove numerous laptop parts including screws and cables which are of different places and functions. Based on their number, an individual can in that process forget the exact location of each screw and cable owing to the fact that they are of different sizes. With respect to this, one should therefore ensure that one make a proper documentation of all the parts one remove from the laptop. Through this, one is able to group screws belonging to the same place together. The process of documentation can really slow down the disassembly process but it will really save one a lot of time when it comes to reassembling the laptop. In addition, this is a practise that helps in overall organization of the disassembly process since some order will be followed instead of haphazard dismantling. With proper documents, one will disassemble the laptop parts in a specific order without having to rush to some other parts.
Organize parts
In some cases, one might find out that the disassembly process takes one more than one day. If the process takes some extensive time, one should ensure that there is some good organization in one's disassembly process. Keep the disassembled parts safely. In addition, make sure that all the disassembly tools one requires are at bay so as to facilitate easy flow of one's working. Through proper organization, one will easily carry out the disassembly process without much challenges and problems. One can note down the order in which one have disassembled the parts so that it becomes easy for one to reassemble them again. One can also consider having a video of the dismantling process taken and one can follow it up in the reassembly process so as to make sure that all parts are returned to their rightful positions.
Refer to manufacturer documentation
Manufacturer's documentation is an essential tool for any disassembly activity. In most cases, manufacturers issue one with a booklet that tends to outline all the procedures to be followed during laptop repair or reassembling. The guides are normally composed of pictures that give a clear outline of the whole process. In some other cases, the manufacturer's documentations may not be readily available or they may be available but without all the information required and one may encounter some challenges. In such cases, one can always browse the internet and search for a video outlining the disassembly process which one can carefully follow.
Use appropriate hand tools
The laptop disassembly process just like other repair processes calls for the use and utilization of some tools. In some cases, one might only need a screw driver for the whole undertaking. In some other cases where the disassembly is quite sophisticated, some special types of tools might be required. It is therefore important that one have all the important tools prior to any disassembly process. Through this, one will not use the wrong tool for the wrong place as it can lead to some internal damage. One should also make adequate preparations on one's working area such as clearing everything up and freeing as much space as possible.
Similar to other electronic devices, laptops are not designed with utmost perfection. In one instance or another, they will always suffer from some failures and problems and it is therefore one's responsibility to make sure that one are conversant with all the likely problems and how to handle them. One should try as much as possible not to mess with the laptop's interior if one is not sure of what one are doing. One can consult someone qualified for that job so as to get some assistance.
During the disassembly process, one might have to remove all laptop components before reassembling them back. It is therefore important that one carry out some tests after reassembling so as to make sure one's laptop is functional. One should plug in the power cable so as to ascertain proper power transmission. If one of the tests fails, one might consider disassembling one's laptop again or even go through the manufacturer's documentation so as to check for any skipped steps.