Oracle Oracle SQL Tests
Certification: Oracle SQL
Certification Full Name: Oracle SQL Certification
Oracle SQL Exam Screenshots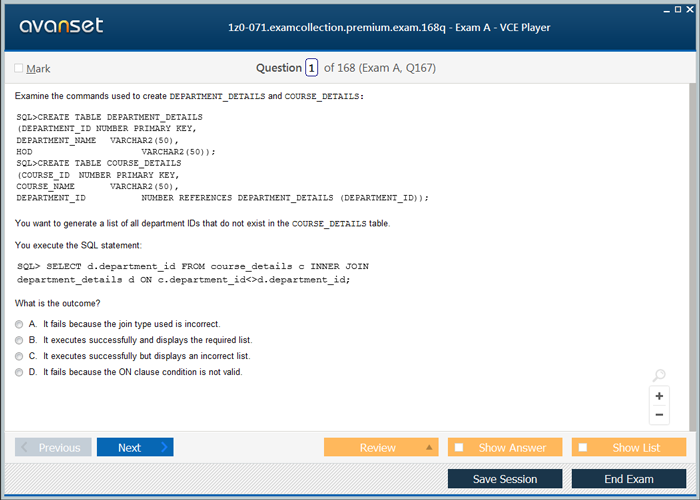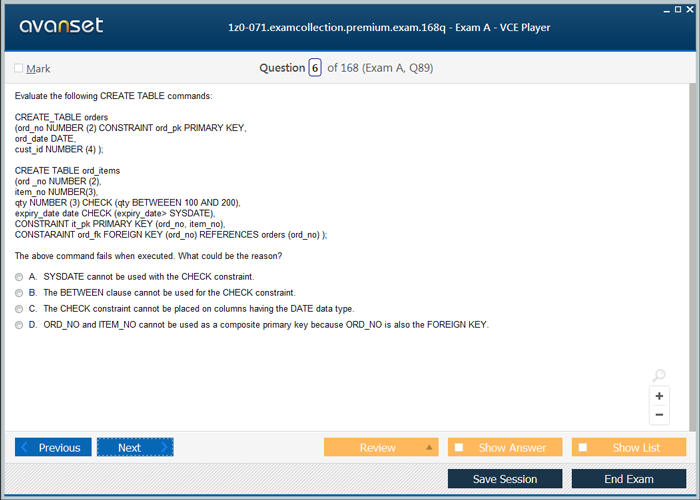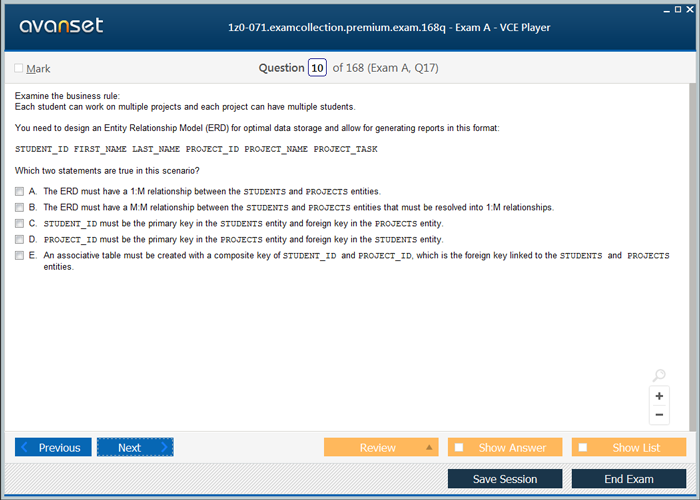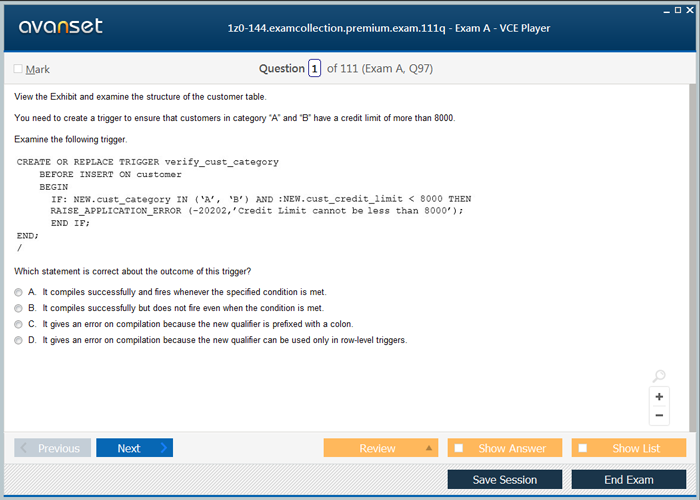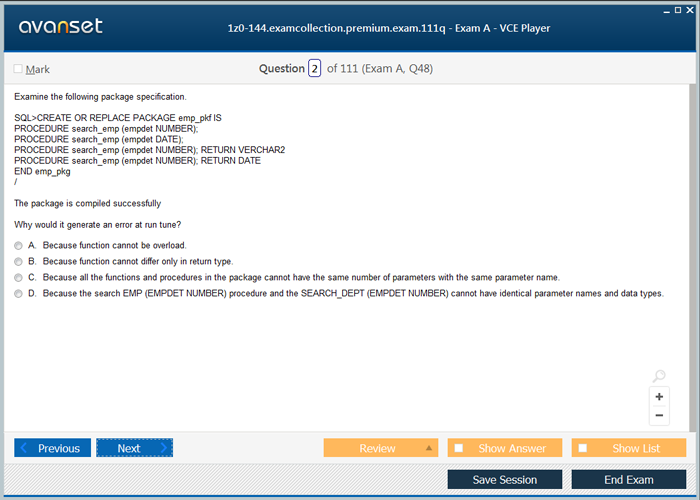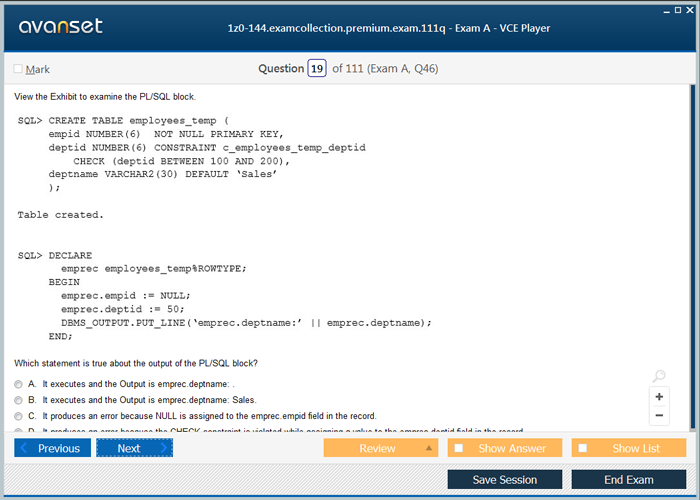 Oracle SQL VCE Files

| Exam | Title | Files |
| --- | --- | --- |
| 1z0-071 | Oracle Datbase 12c SQL | 6 |
| 1z0-144 | Oracle Database 11g: Program with PL/SQL | 9 |
| 1z0-146 | Oracle Database 11g: Advanced PL/SQL | 4 |
| 1z0-148 | Oracle Database 12c: Advanced PL/SQL | 4 |

Comments
* The most recent comments are on top.
---
Pawan Babbar
United Kingdom
Jan 22, 2019
Could you tell me where is the Oracle SQL exam centre in North London please.
---
paola
United States
Aug 09, 2018
hey, guys, how to get sql certification? what for?
---
podolski
United States
Aug 05, 2018
@besuth, no materials are very important like sql vce files they will help u prepare efficiently and the exam will be so easy for you
---
ozil
South Africa
Jul 27, 2018
oyaa!!! how are the sql braindumps for those who have used....are they beneficial
---
besuth
how are sql exam questions for those who have done the exam... we need pieces of advice from you people
---
honda
@warunga, all the sql dumps that are available on this websites are very crucial indeed,,,just confirm the validity before using them
---
samedov
who has the best prep materials for sql....i need them in huge quantity...the exams are still far
---
berbatov
United States
Jul 12, 2018
wow! sql certification online is the perfect way to help the comrades in different parts of the globe....there is no limitation to receiving this credential
---
warunga
heey pals....plz upload the sql premium files....they are very crucial for our revision
---
olesina
i have sucessfully completed sql certification exam ...the only thing i can share with you is that nothing is hard....just be familiar with the sql syntax and writing the scripts will be very easy
---
njambi
who has sql certification guide....the path to follow is more important than just passing the exam
---
willy
United States
Jun 28, 2018
i have received oracle sql certification at a very easy way...just attend the training and all will be easy for you...you gonna rock it too


Oracle SQL Certification Facts
In every career, growth and progress are an absolute must. Among the numerous certifications available for IT professionals, a great bet would be Oracle SQL certification. SQL, or Structured Query Language, is a valuable asset to have in this industry where Cloud computing and database management are in high demand. And one coming from Oracle, one of the world's leading database technology providers, this certification will secure your position as a valuable specialist – SQL Architect.

Description
With 1Z0-071, you will have the opportunity to learn about the most advanced features of SQL that will help you serve the over 300 thousand Oracle Database clients globally. Your skills in maintaining the performance and agility of SQL as well as the ability to code the application architecture will be greatly enhanced. The SQL certification exam, or 1z0-71, will not only increase your knowledge in the aforementioned areas but enable you to think on a more strategic level, thereby becoming an invaluable asset to your IT team and your company as a whole. At the end of the certification process, you will have the ability to understand complex data types, dynamic cursors, security features, and considerations, as well as external procedures.

To qualify for this certification, one must possess certification in Database 12c: SQL Fundamentals, exam code 1z0-061. Oracle University (Oracle's education resource for all their certification), is an excellent place to start as you prepare yourself for 1z0-071 exam. They offer training materials and seminars that will break down what to expect in the exam. They also give you the full syllabus with topics and subtopics clearly outlined so that you can cover every aspect of the exam. As if that is not enough, they will also offer practice exams to give you a realistic feel for the exam. Awesome, isn't it?

While the exam does come from Oracle, you are not necessarily bound to get studying advice and assistance from this company (though their resources are the best and should be your primary source). Find the resources on the internet to be adequately prepared for the exam.

Job Opportunities:
- Database Designer
- SQL Programmer
- Software Developer

In conclusion, the information shared above is enough to drive you towards achieving this Oracle certification. What are you waiting for? You know this certification will propel your career into the next frontier. You have all the reasons to study hard and ace the exam. Go for it!

How to Open VCE Files
Use VCE Exam Simulator to open VCE files.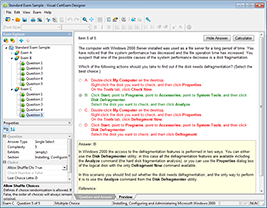 Oracle Oracle SQL Training Courses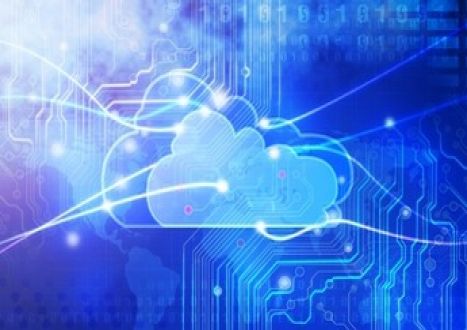 1z0-071: Oracle Datbase 12c SQL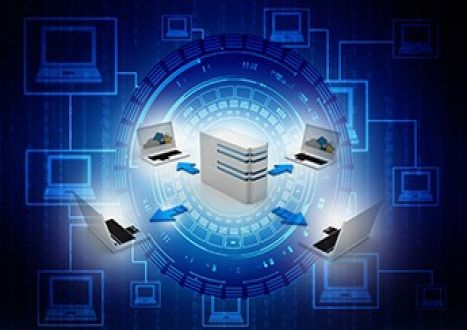 1z0-144: Oracle Database 11g: Program with PL/SQL