Pass Your GED Section 1: Social Studies Test Easy!
Get 100% Real Exam Questions, Accurate & Verified Answers By IT Experts
Fast Updates & Instant Download!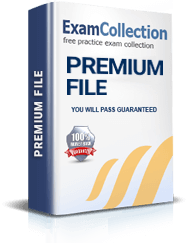 Test Prep GED Section 1: Social Studies Premium File
67 Questions & Answers
Last Update: Jul 22, 2020
$39.99
GED Section 1: Social Studies Bundle gives you unlimited access to "GED Section 1: Social Studies" files. However, this does not replace the need for a .vce exam simulator. To download your .vce exam simulator
click here
Free GED Section 1: Social Studies Exam Questions in VCE Format
GED Section 1: Social Studies Exam Facts
GED General Education Development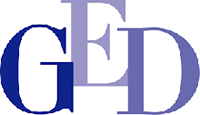 What is the GED? General Educational Development (GED) tests are a group of five subject tests that validate the high school-level academic skills in the United States and Canada. Those who didn't complete high school can earn their high school equivalency credential by passing the GED.
The GED consists of the following sections: Social Studies, Language Arts - English Writing, Science, Language Arts - Reading Test, and the Mathematics test. While in the English writing test, candidates are required to write an essay, the rest of the GED exam is mostly multiple-choice questions.
GED Science Test preparation section covers high school level sciences (chemistry, physics, biology, oceanography). The GED Reading comprehension questions are provided in combination with some short or longer reading paragraphs. The GED Mathematics test includes pre-algebra, algebra, intermediate algebra, plane and coordinate geometry, elementary trig.
Passing the GED test helps candidates who've missed out on their high school diploma get their education back on track. The GED certificate is a valid credential to continue education by applying to vocational schools, community colleges and other educational establishments.