Download Microsoft.BrainDump.70-336.v2013-01-25.by.Anonymous.74q.vce

| | |
| --- | --- |
| Exam: | 70-336 |
| Size: | 2.33 MB |
| Posted: | Jan 27, 2013 |
| Votes: | 0 |
| Download: | |



Comments
* The most recent comments are at the top.
Pat Richard
United States
Mar 04, 2013
WAY too many incomplete questions - and some with blatantly wrong answers. And I've only spent 15 minutes looking through it.
---
Centrino
United States
Feb 24, 2013
Failed with 587 as other people said new case study + new 15 questions came.
It looks like Microsoft has changed all the tests recently so please be careful.
---
Centrino from United States
United States
Feb 22, 2013
Anyone has the new 15 questions and Case Study please advise?
Thank you so much
---
---
John Lem
United States
Feb 17, 2013
Got a total of 53 questions. 1 completely new case study. and various new questions. Failed today with 650 :(. Someone please help and provide the case studies. The exam is very tough. Lots of migration questions
---
Hasan
Turkey
Feb 16, 2013
This dump was not valid for me. I took the exam today. 56 Questions. 3 case study ( 1 new) and 10-15 new questions.
Failed with score 685
---
david
Spain
Feb 15, 2013
Be very careful with this test there are 15 new questions and questions increased from 43 to 55 in four blocks.
---
Comando
Spain
Feb 07, 2013
Hi "Vote". I just passed the exam. I have spent a lot of time making this dump for help other people (including you). But now, I think that you and other people can work for improv this dump and help others.
Regards.
---
Voter
Canada
Feb 01, 2013
Why don't you just upload a properly corrected file instead of all these requests with e-mails?
---
Mid
United Kingdom
Jan 29, 2013
This is valid. Passed yesterday. Just trying to update a few minor tweaks with Comando. Comando, your e-mail address is not valid.
---
Comando
Spain
Jan 28, 2013
I Mid, congrtulations for passed the exam. Please, can you send me the right answers that you have changed, because I want to update the BrainDump. If you want, you can send me your email with this answers and I will modified the dump, and I can give you de dump 70-337 (I think that you need it) with all corrections for pass it. I have passed it with 900 %.
Regards,
---
Mid
United Kingdom
Jan 28, 2013
You beat me to this. I had managed to find a lot of the correct answers for this dump. I passed. A question did come up that I have seen, but not in these VCE's. It asked where you would modify the FQDN for the external web services. You were presented with the Lync infrastructure. This dump is definitely the one to study. The fact it has pointers to the technet articles is re-assuring.
Report Comment
| | | |
| --- | --- | --- |
| Verify: | | |

Vote for this file




How to Open VCE Files
Use Visual CertExam Suite to open VCE files.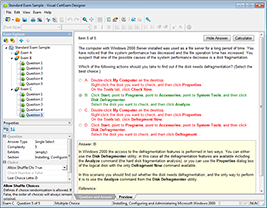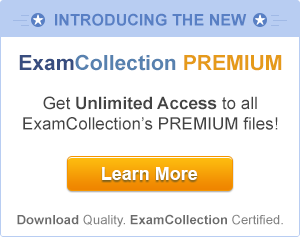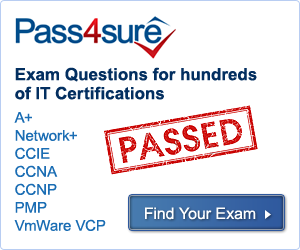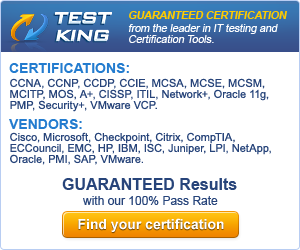 How to Create VCE Files
If you are also interested in creating VCE files from PDFs, you can read the tutorial.


Easy Way to Convert PDF to VCE
Exam Formatter is a free tool that will help you import PDF to VCE.


Stay Up With The Latest
VCE Uploads
Subscribe to the latest VCE uploads RSS feed.




Please Log In to download VCE file
Please provide a correct E-mail address
Please provide your Password (min. 6 characters)
Only registered Examcollection.com members can download vce files.
Registration is free and easy - just provide your E-mail address. Click Here to Register
---
VCE files are best viewed with Visual CertExam Suite
by